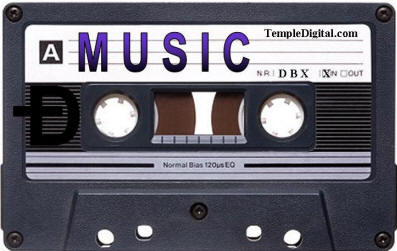 P T O W N B E A T S
My name is Michael Temple and I own Temple Digital LLC, the parent company of PTownBeats.com HD (High Definition) audio video recording studio at 114 Main Street Palmyra Wisconsin 53156.
Download our Studio Demos: ROCK TECHNO R&B DREAMY RAP ELECTRO.
Please go to TempleDigital.com to learn more about our other services: Videography, Robotics, Programming...
N A G A S A K I G O L D Brian United Adian Zix Kevin 11 DJ Polar Bear
The Animal WIthin(Promo Tracks)- Author Kathrine Yetts
02 Spy School Yumi Fujikura
03 Super High-Tech Japanese Spy
04 Avoid Odd Numbers because they can Hurt You Yumi Fujikura
06 Breathing Life Into Another Drifter Crispy Tina
07 If I Had a Giant Robot to Save Me
09 You Aimed Too High (but I got to have you) Crispy Tina
11 Funk-A-Marketer Unsuspecting Telemarketer
13 Chimely Love Crispy Tina featuring: Ice Berg
15 How Things Have Changed Ella Blame
Featuring:
CHRISTINA GRIGNON aka Crispy Tina
ROZSA KELLER aka Rose Blade
D O R I A N G R A Y Miller & Temple
He's so Strangely Blind (Temple's Apartment: 1994-1995ish)
L o a d i n g S o u n d c l o u d....
O T H E R A R T I S T S recorded at PTownBeats
Lakeside Studios / STUDIO114
Aftin Warren- Oct 2014
Initial Motive by Gary Palama- Oct 2005
M I S C T R A X
These are random tracks created for everything from making-out to high-speed roller skating. You're better off acting like you know.
T I T L E F E A T U R I N G
Madness (911) Timothy Dark
Super Star Sequence Billy BA(Bad A**) aka William Johnson
Deepest Oceans www.CarmenNickerson.com
Come on be my Angel www.CarmenNickerson.com
Powers Memorial Library in Palmyra WI: Live Music March 25, 2016-
featuring Three Thin Dimes:
CELL PHONE RECORDINGS:
Three Thin Dimes- Live at the Palmyra Library 1.mp3
Three Thin Dimes- Live at the Palmyra Library 2.mp3
Three Thin Dimes- Live at the Palmyra Library 3.mp3
E-Mail: DigitalParty@Yahoo.com for more information.